Spinal Decompression Therapy
Spinal Decompression Therapy is a Non-surgical, Non-invasive, Treatment for Disc Pain in the Neck and Back
Spinal Decompression is really not a therapy but a highly technological computerized traction system.
This treatment option is very safe and utilizes FDA cleared equipment to apply distraction forces to spinal structures in a precise and graduated manner.
Distraction is offset by cycles of partial relaxation. The cycles of decompression and partial relaxation over a series of visits, promote the diffusion of water, oxygen, and nutrient-rich fluids from the outside of the discs, to the inside.
These nutrients enable the torn and degenerated disc fibers to begin the healing process.
Spinal Decompression therapy also takes the pressure off the nerve and subsequently reduces pain, as well as promotes true healing of the disc. The results can be quite dramatic.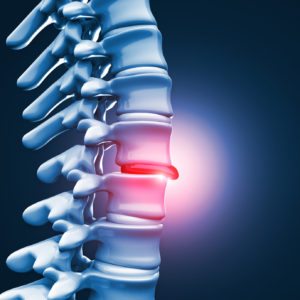 Non-surgical spinal decompression is very effective at treating these conditions:
Bulging Discs

Herniated Discs

Pinched Nerves

Sciatica

Radiating Arm Pain

Degenerative Disc Disease

Leg Pain

Facet Syndromes
Is Spinal Decompression Therapy comfortable?

Absolutely! There are no needles, you do not get unclothed, and the treatments are preformed quickly and comfortably.
Patients find this treatment relaxing and often fall asleep while receiving spinal decompression.
Does Spinal Decompression Therapy really work?
Yes. Thousands of people find both immediate and long term relief from a painful herniated disc in the back or neck. A non-invasive approach to pain is always recommended by professionals as the first step to optimal health.