Physical Therapy & Functional Rehab
Our #1 goal is to accelerate healing and return the patient to normal activity as soon as possible.
Ultimate Medical Group specializes in orthopedic related physical therapy that consists of a diverse group of musculoskeletal conditions, including acute and chronic injuries, as well as degenerative and arthritic conditions affecting the spine and extremities in adults and children.
We are uniquely qualified in the evaluation and treatment of a wide variety of sports and athletic conditions.
Using advanced diagnostics to assess your condition, our staff physical therapist helps restore function, improve mobility, relieve pain, and prevent or limit permanent physical disabilities.
Dr. Kory Begy has a doctorate in physical therapy and works closely with our other physicians to develop rehab protocols that maintain the highest standards of treatment.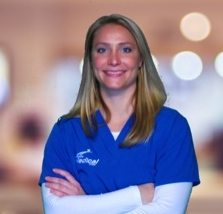 Dr. Kory Begy is:
Certified Strength and Conditioning Specialist

Certified in Diagnostic Ultrasound,

Certified Kinesio Taping and Dry Needling
As a former collegiate athlete who tore her ACL and MCL, Dr. Kory has personal knowledge of what it takes to rehabilitate an injury, and the conditioning that is required to prevent future injuries.
Some injuries may benefit from regenerative medicine therapies, such as Stem Cell Therapy, PRP Therapy or Prolotherapy. These are non-invasive therapies that use the body's own healing ability to repair damage.