Dr. Samir Hajariwala, DC is celebrating his second year as a chiropractic physician at Ultimate Medical Group. Dr. Samir is a 2007 graduate of New York Chiropractic College. He has become an integral part of the team.
Ultimate Medical Group is an integrated practice where chiropractors, physical therapists and medical doctors collaborate on a customized treatment plan for each individual patient.
Dr. Hajariwala feels that the integrated medical model used at Ultimate Medical Group, which encompasses physician teamwork and physician communication, can provide the patient the best solution-based outcome for their condition.
Dr. Samir lives in Naperville with his wife, Anita, an OB/GYN and his two toddlers. We are thrilled to have such a caring, knowledgable doctor on our staff.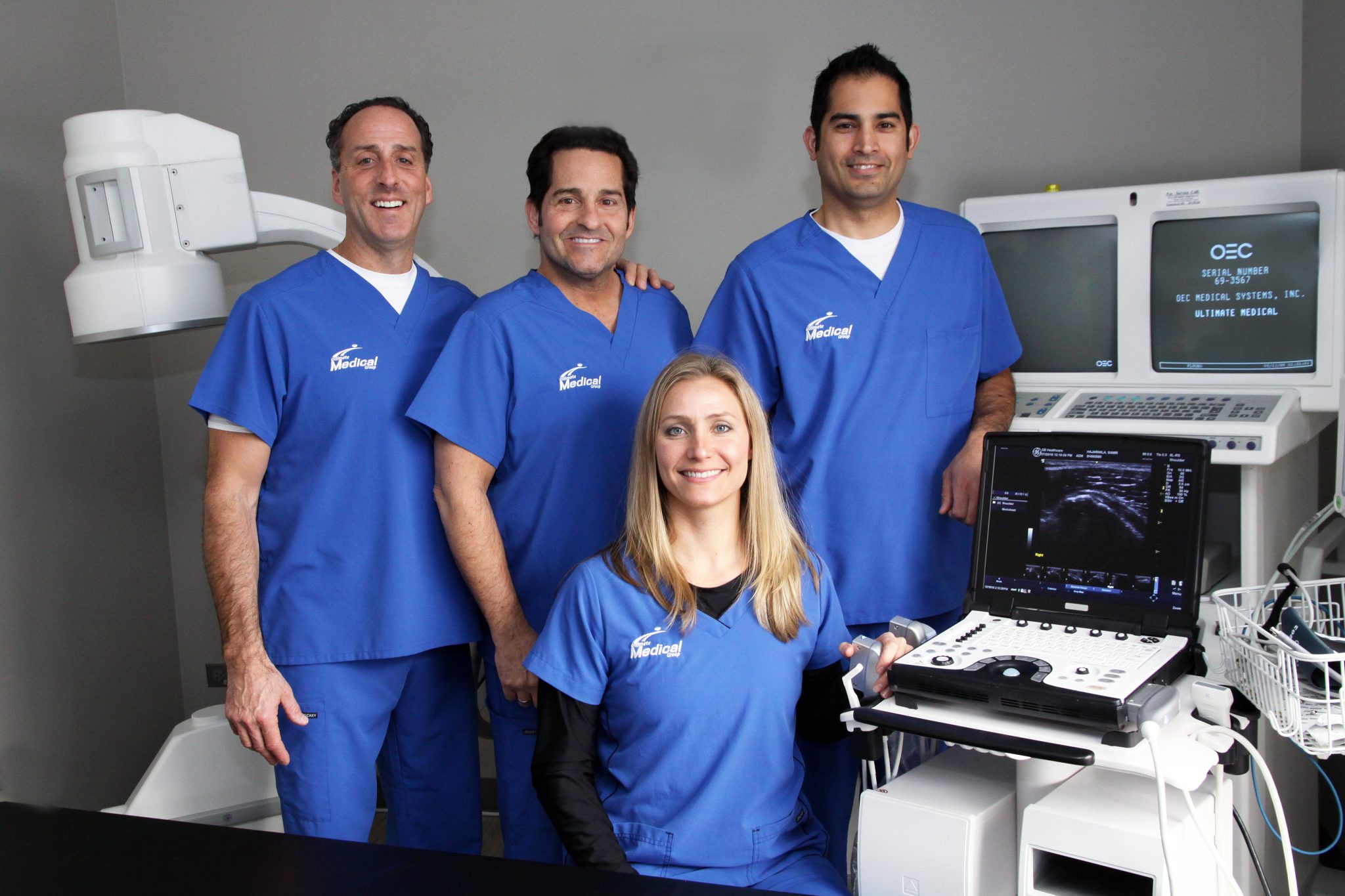 More and more people are realizing the benefits of chiropractic care. It is effective in treating pain-based and pathological conditions, as well as enhancing personal and athletic performance.
A Chiropractor is a health care professional that focuses on the relationship between the body's structure mainly the spine and its functioning. The goal of correcting alignment problems is alleviating pain, improving function, and supporting the body's natural ability to heal itself.
Ultimate ChiroCare, our chiropractic division of Ultimate Medical Group, is an in-network provider for most insurance policies, including Medicare.
We are a Certified Outpatient Physical Therapy Rehabilitation Clinic with an extensive physical therapy program to accelerate your healing. Ultimate ChiroCare is a preferred provider for many local area HMOs.
Our caring staff is here to help you achieve an optimum, pain-free lifestyle.