Our #1 Goal is to Accelerate Healing and Return the Patient
Are You Like a Crooked Fence Post?
We offer a wide range of physical therapy using the most advanced equipment available.  Our physical therapy program uses customized exercises that are designed to strengthen the muscles that support the spine.  Whether you're considering chiropractic care for the first time, or you're familiar with chiropractic care, one thing is certain – Chiropractic care is most effective when combined with specialized physical therapy.
We like to use a crooked fence post analogy. Bad posture is like a leaning fence post. If not corrected, it will cause damage everywhere. Chiropractic care and physical therapy are not mutually exclusive, but rather mutually beneficial.Chiropractic methods can straighten the "post", but if you don't strengthen the base of the post, it falls right back over.
Physical therapy can strengthen the base of the post, but if you don't straighten the post, all you have is a strong crooked post.
Our physical therapy program focuses on strengthening your supporting muscles and ligaments. This dramatically improves your recovery speed and decreases or eliminates pain.
Ultimate ChiroCare specializes in orthopedic related physical therapy that consists of a diverse group of musculoskeletal conditions, including acute and chronic injuries, as well as degenerative and arthritic conditions affecting the spine and extremities in adults and children.
Using advanced diagnostics to assess your condition, our staff physical therapist helps restore function, improve mobility, relieve pain, and prevent or limit permanent physical disabilities. In addition to traditional therapy, such as massage therapy and decompression therapy, we utilize a variety of patented equipment to accelerate your healing process.
Whole body vibration therapy, specialized traction equipment, eccentric training machines and our BStrong4Life system treat chronic pain conditions in a fraction of the time, compared to traditional physical therapy equipment, without putting undo stress on an injury.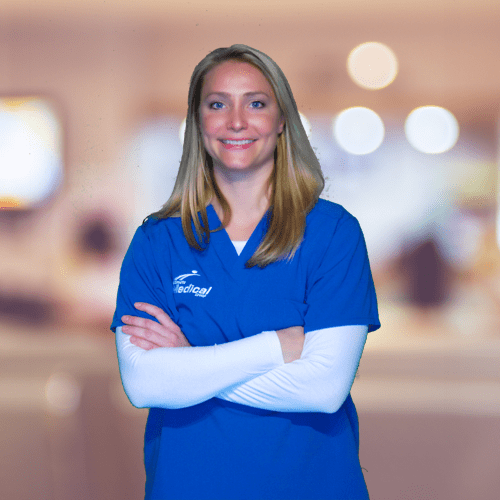 Our staff physical therapist, Dr. Kory Begy, holds her doctorate in physical therapy and works closely with our physicians to develop rehab protocols that maintain the highest standards of treatment.
She is trained specifically to improve movement and function, relieve pain, and expand movement potential.
Ultimate ChiroCare is a Medicare-approved physical therapy outpatient clinic.
Our clinic is uniquely qualified in the evaluation and treatment of a wide variety of sports and athletic conditions.