Losing weight first and foremost takes the right mind-set and the right attitude. But how do you keep the right attitude?
Well losing fat, not muscle, and losing fat fast seems to be the easiest way to stay motivated. Our ChiroThin Weight Loss System helps you do just that! We're here to help you get the results you want when you're ready.
Give us a call at 630-778-9000 for a personal weight loss consultation.
Update News – Jeff started another round of ChiroThin since his testimonial and now he's down a total of 68 pounds.Feelin' like a new man!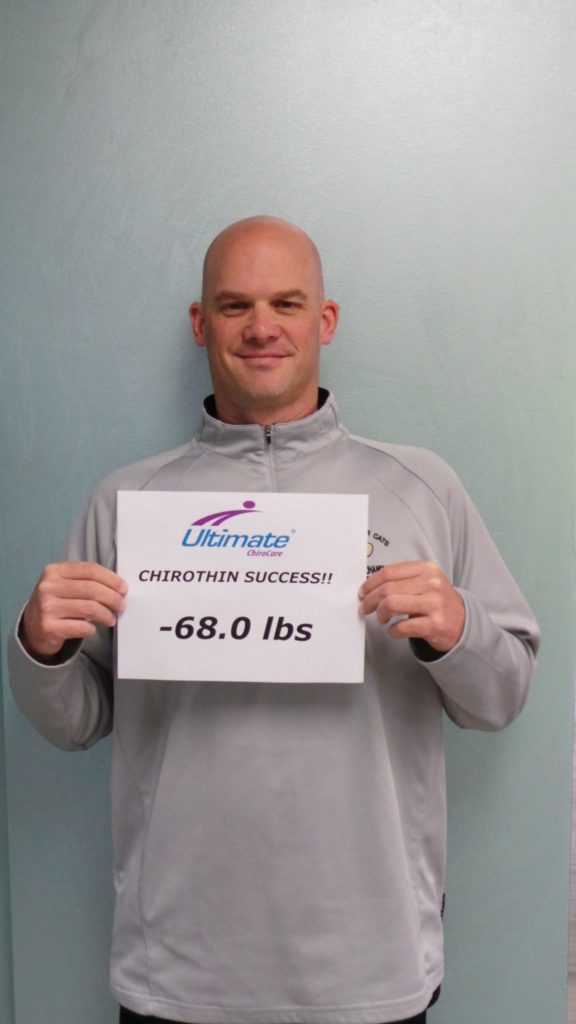 Jeff down 68 pounds after his second round of ChiroThin doctor-supervised weight loss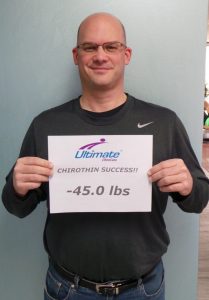 Jeff lost 45 pounds on his first round of our weight loss program
How did Jeff lose all that weight?
"I just completed the nine week ChiroThin weight loss Program and lost 45 pounds. Before ChiroThin many attempts on fad weight loss programs had failed. ChiroThin is easy to follow and I never truly felt hungry. The ChiroThin process has taught me to make better food choices to maintain a healthier lifestyle. Dr. Cammisa's knowledge and expertise to customize the Program for me, as well as his high energy level at our weekly weigh-ins made the weight loss process effortless. ChiroThin has changed my life." Jeff Anderson